I look forward to Pride every year! It's a month to celebrate our identities, recognize the progress we've made, and recommit to the work ahead.
As California's first openly gay statewide elected official, Pride also provides a moment to reflect and remember that I stand on the shoulders of giants who came before me. If it wasn't for trailblazers like Harry Hay, Marsha P. Johnson, José Sarria, Harvey Milk, Sylvia Rivera, and countless others, we wouldn't be able to celebrate so much of what we can take for granted today.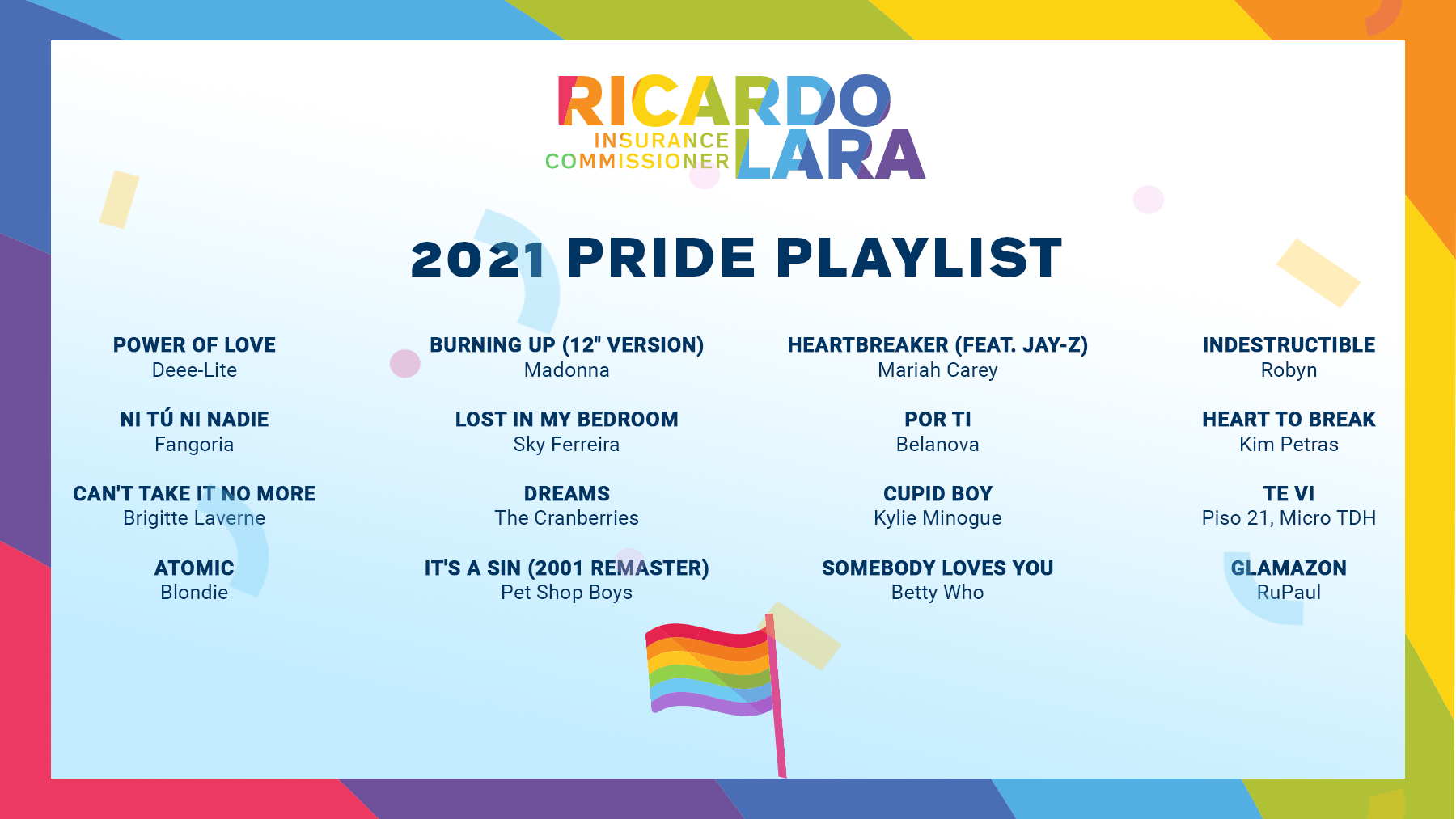 This year's playlist is an upbeat celebration in honor of their hard work and the fierceness of our community. And it's a playlist that will leave you with a smile. From Deee-Lite's "Power of Love" to RuPaul's "Glamazon," I think there's something for everyone.
Take a listen and enjoy!
Ricardo